06/22/2022
The Standard and Poor's, or S&P 500, stocks officially went into bear market territory this week, which is now front-page news. The S&P has just over 500 stocks and, as a stock index, is more representative of the market overall than the Nasdaq or the Dow. The definition of a bear market is when a stock Index drops 20% below recent highs. The S&P peaked on January 3, 2022. On Monday of the week of June 13, the market closed down 21.8% from its peak. That means we are about 5 ½ months into an official bear market.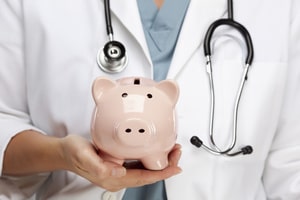 06/13/2022
I was working full time as a family physician during the Recession of 2008-2009. I saw directly the effects of the economic challenges that so many of my patients were suddenly experiencing. Patients and their spouses or children were losing their jobs.
06/12/2022
Assuming this is a representative sample of the US adult population, this is very concerning. Inflation is forcing people to buckle down and decrease purchases. These numbers will only worsen if inflation persists as savings are depleted. It is not a good sign that people are saving less in general, including for retirement.